CSR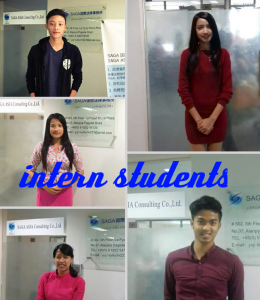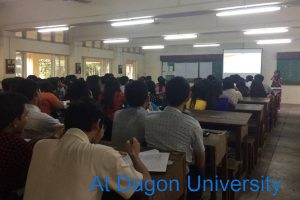 In the light of the management philosophy "Make the Society Better through the Law", TNY Legal (Myanmar) Co., Ltd will continue to challenge ourselves in Myanmar in transition and contribute to people and society through our business.
"Law" applies to all companies and people. In Myanmar, some suffer disadvantages because of being poor in legal knowledge, while others establish a successful business structure by executing the law properly. We believe that it is critical for the development of the country to establish an environment where the laws and regulations are abided by and fair competition is taken place under the same rules.
As a pioneer of law firms, TNY Legal (Myanmar) Co., Ltd. looks ahead to the future and develops in contributing to make life of people and corporate activities better. The law itself does not mean anything simply by existence. Even if the laws are properly made, these laws are unable to achieve its purpose or function as originally expected without proper execution. Moreover, wrong laws need to be revised or abolished.
We, the law professionals, should monitor laws and disseminate the contents of the law to more people. Proper application and operation of the law enables us to live a safe life and make new challenges proactively. We believe that our social responsibility is to contribute to realize such prosperous society.
As part of our CSR activities, we conduct the following activities.
1. Free Legal Consultation
In Myanmar, pro bono is not so popular. In many cases, people are helpless as the access to legal service is limited due to financial difficulties and limited opportunity. Aiming to support these people, we offer 30 minutes free legal consultation on every Wednesday for Myanmar individuals and small and medium local enterprises only.
In Myanmar, the opportunities for internship is limited and new graduates need to be trained for business manners and the way of work.
We have accepted intern students from Universities in Myanmar for the purpose of providing opportunity to acquire basic business manner and introducing our company and its service. More than 50 university students have been joined us as interns since our office was establish.
University: Yangon University, Dagon University, Yangon Foreign Language University, etc.
We would like to encourage students or business people in Japan to challenge abroad. For this purpose, we have accepted Japanese students and young business people as interns. Also, we cooperate with Kobe University and have accepted 3 or 4 person every spring holiday and summer holiday as one of extern office. Moreover, we accepted Japanese intern students for 2 consecutive years from GLIP which is carried out by Recruit Career Co., Ltd. We have accepted more than 40 Japanese university student (at the March 2019) since we was establish.
University: Keio University, Waseda University, Kyoto University, Tokyo University, Kobe University, Kansai Gakuin University, ESSEC, Toyota Technological Institute and others.
3. Providing Yangon University and Dagon University with MLDB
In Myanmar, it takes time to find laws and regulations as law database has not been available. Furthermore, many laws and regulations are not translated into English. TNY Legal (Myanmar) Co., Ltd established MLDB (Myanmar Law Database) (http://www.myanmarlawdb.com/law-and-regulation/) as the solution for such difficulties. Although the MLDB is paid service, the service is provided free to the Master's degree, Doctoral students and tutors in the Law Department aiming at contributing to develop prospective human resources who play prominent roles in legal profession in Myanmar.