2016年 4月 10日

インターンインタビュー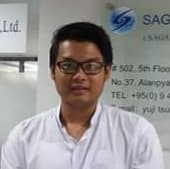 1. Why did you decide to work at our company?
Since I am seriously interested in politics, gaining the experiences about law will be very delightful. And I would also like to contribute this organization as much as I can. And I heard a good reputation about this consulting company from my friends.
2. What do you want to be in the future?
I would like to become a politician.
3. What do you enjoy in holiday?
I usually teach some needy children during my holidays. Reading books and playing football are my ways to spend my holidays too.
4. What are your strengths and weaknesses?
I think I can mingle with new environment and usually adapted to its situation. But I speak too fast sometimes and people get confused with what I really mean. And I am wreck of nervous sometimes so I need to be calm too.