2019年 5月 02日

インターンインタビュー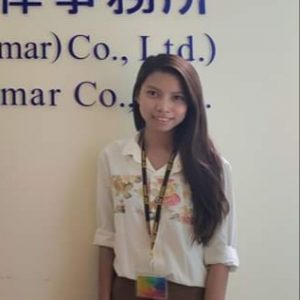 1. Why did you decide to work at our company?
As we need a link between the statutory and practical use, I usually spend the semester break by working as an intern in law firms and learning new things. I am interested to see that TNY Legal Myanmar has different practice areas, including legal services, research of regulation of laws, the draft of agreements, advice on labor matters, consultation, incorporation procedures services, trademark registration, translation services, and research services and so on. I would love to work for a company with such a good reputation of how you train up an intern with lots of tasks and I heard that the Japanese have a culture of rewarding for hard works. That's why I choose to work as an intern in your firm and I believe that you will be happy to have me as a part of your team
2. What do you want to be in the future?
I want to be a successful and legally skilled lawyer in a corporate law firm. And, I also love to do pro bono works and bring the justice they deserve.
3. What do you enjoy on Holiday?
I travel a lot and explore new things on holiday. If I haven't got the chance to travel on holiday, I love to hang out with friends or sitting alone and reading in my favorite café.
4. What are your strength and weakness?
I have strong communication skill and can adopt any kind of working environment. I can work well as an individual or as a team. I never fail to take responsibility or liability for all of my works. My weakness is that I'm not strong in emotional control in my personal life.